 #206100
This 2013 Ferex 4.032 magnetometer is a robust, fluxgate gradiometer that is very useful for a variety of magnetic target applications. Used all over the world in its military-spec Mark 26 variation, this instrument is as tough as they come and still provides enough sensitivity for small targets.
Applications for this mag include utility locates, pipeline mapping, UST verification, UXO detection, and archaeological projects.
The Ferex has an operating weight of about 10 lbs, including the (4) D cell batteries that double as counter-weight in the rear of the boom. The shipping weight is only 24 lbs. An optional 30' cable is available for downhole work.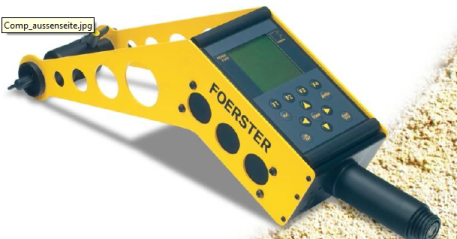 You may use it alone with its graphical interface for simple locating or attach an external logger (via RS232) for data collection. For data logging and/or mapping purposes, we recommend matching the Ferex with the Juniper Systems Archer and TrackMaker software. These are available separately.
Specficiations:
- Fluxgate Gradiometer 650 sensor : 850 mm long, sensor separation is 650 mm, 35 mm diameter
- Measuring range: +/-10,000 nT
- Stability: < 1 nT
- Linearity: < 1 nT (Measuring range)
- Band width: 240 Hz
- Temperature drift: < 1 nT/K (Standard) < 0.4 nT/K (on request)
- Noise: < 1 nT peak-to-peak (Standard)
< 0.5 nT peak-to-peak (on request)
Sampling rate: up to 100 Hz per channel
- Resolution: 18 Bit ADC
- Power supply: 4 "D"- cells IEC LR 20
- Battery lifetime: > 35 hours (1 probe)
Ask a question about this item
*(Does not include shipping or insurance)