News & Articles
Exploration Instruments (EXI) Has Added a Borehole Logging System
Exploration Instruments (EXI) has added a borehole logging system to its rental pool in Harrisburg, PA.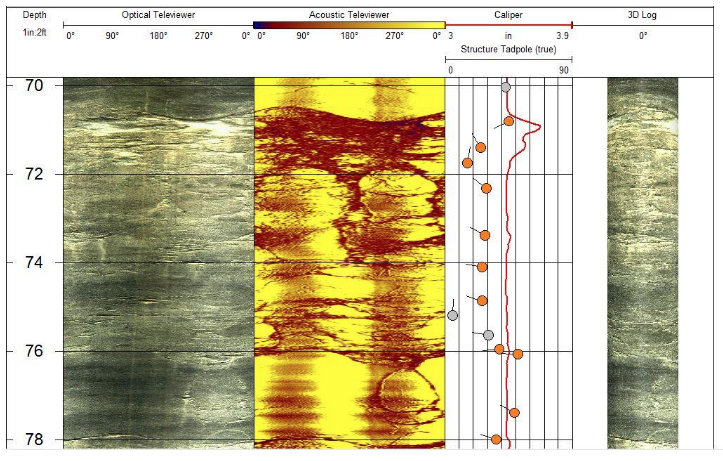 The system is a Mt Sopris Matrix system with a 175 meter mini winch. In addition to most standard borehole tools, EXI has a Mt Sopris ABI-40 Acoustical Televiewer (ATV), Mt Sopris OBI-40 Optical Televiewer (OTV), Mt Sopris HFP-2293 Heat Pulse Flow Meter, and a Mt Sopris 2SAA-1000F, Full Wave Form Sonic (P and S wave) tool.
The logging image above is from a recent rental where the ATV, OTV, and caliper were used to obtain continuous and oriented 360-degree views of borehole walls at a project site with a fractured-rock aquifer to obtain structural information such as strike and dip of lithologic contacts and bedrock fractures.
Please contact 717-303-5406 or paservice@exiusa.com for rates and availability.