News & Articles
March 2008
Early 2008 has seen Exploration Instruments acquiring several new geophysical instruments.

Another GSSI product we have recently added to the rental pool is the Roadscan System. This system allows you to sample every 8" at highway speeds allowing you to confirm pavement cross sections and thickness without having to core. It can also be used to locate voids below the pavement.
For more information visit the Roadscan website.
For borehole seismic work we now have the
Geostuff BHG-3
triaxial geophone. The BHG-3 features automatic orientation of horizontal geophones to any azimuth, through a fluxgate sensor powered by the same DC source as the clamping mechanism.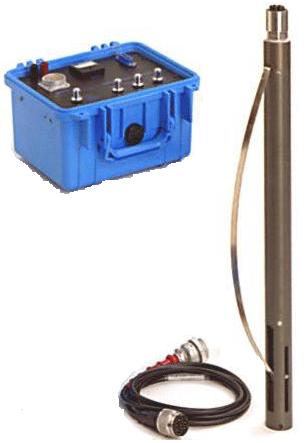 For pricing and/or to reserve any of equipment for your next job,
contact us.
New Service
For our GSSI GPR and EMI applications, we now offer contract technical support; more information on this service can be found
here.
Upcoming appearances
Come see us at the
SAGEEP conference
, April 6-10, 2008 in Philadelphia, PA. We will have a booth in the exhibit hall and Cindy Burton, our partner in technical training and support, will be offering a short
course
entitled, "Demystifying the Art and Science of GPR" on Sunday, April 6th in conjunction with the conference.
A lot of you may be members of
EEGS
, the host organization of this symposium. If you are not, you may want to check them out along with the SAGEEP conference. Early bird registration ends this week so don't delay!