News & Articles
The SuperSting R8 WIFI makes life easier.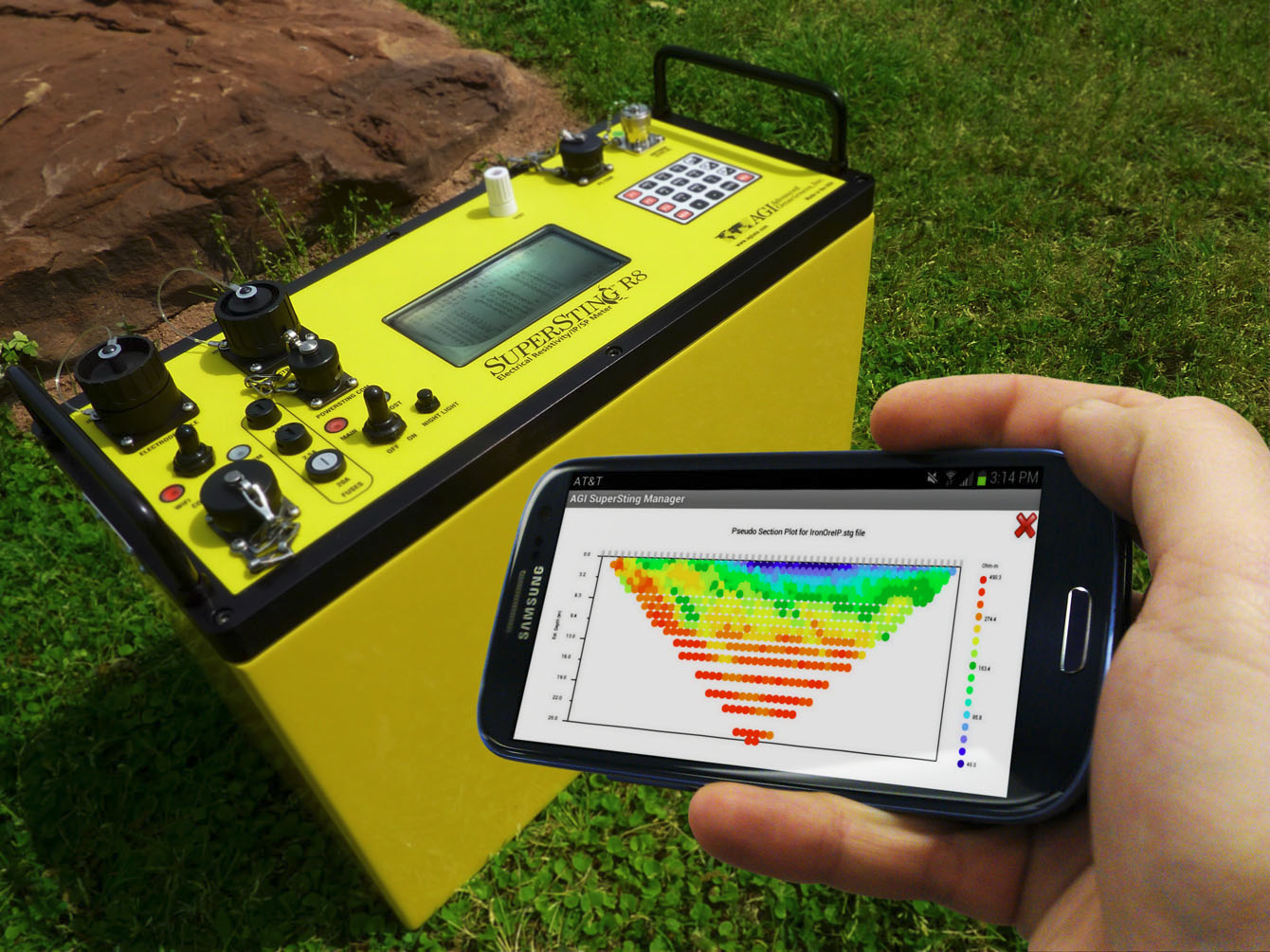 The SuperSting R8 WIFI resistivity system can now be rented from Exploration Instruments. This meter communicates with devices running the Droid OS using the SuperSting Manager App. The user can upload command files, download data, operate the R8 remotely, make contact resistance checks, review data in real time and display psuedosections. This is a nicer way to run the system and adds color capability.
We are offering the system with a 7" Samsung Galaxy Tablet running the App.