Seismic 24 Channel SoilSpy Digital Seismic System #109564
SOILSPY is MoHo's multichannel digital system for active and passive seismic surveys. A number of unique features make it a very special seismograph. The signal is amplified and digitized where it is produced and not at the end of long cables: this ensures better recording quality and, allied to a lightweight system, forms a novel approach appreciated by geophysicists. SOILSPY does not require external batteries and can record the signals with no time limits.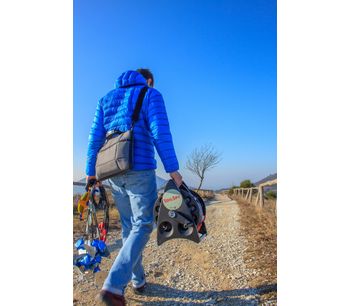 WHAT MAKES SoilSpy Rosina UNIQUE?
BETTER RECORDING QUALITY. The signal is amplified and digitized at the geophone. The signal-to-noise ratio is higher than any corresponding analog system because it doesn't degrade along the cable; there's no cross-talk along the cable and precise synchronization of the channels.
It's LIGHT! At less than 0.5 lb per module + 5 m cable, a 16 channel system weighs only 18 lbs!
UNLIMITED RECORDING DURATION

. No compromise among

sampling rate, number of active channels and recording length. Record length is limited by the PC storage capacity only
RADIO TRIGGER. No need for a separate trigger cable to perform seismic refraction/reflection surveys
STACKING / PHASE INVERSION / AVERAGING unique routine for the revision of stacks and operations on them
INTEGRATED INTERNAL TEST to verify the functionality of each channel
MODULARITY. Several SoilSpy Rosina systems can be linked to form a unique deployment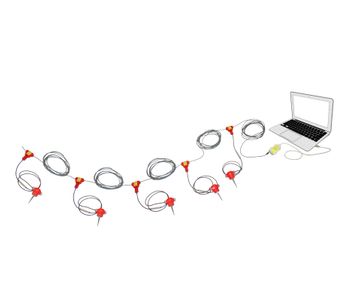 This 24 Channel system ships with a cable reel with digital take-outs at 10' intervals, 24 vertical 4.5hz geophones and a wireless radio trigger - all you need for MASW engineering work or shallow refraction. You supply the laptop to act as controller or ask us to include it for a nominal additional charge.
Ask a question about this item
*(Does not include shipping or insurance)